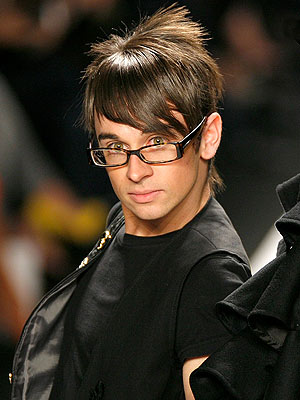 So OMG I just saw Christian Siriano from Project Runway Season 4 outside my job!
There were two guys walking with these HUGE garment bags behind them, and as I finally got closer to see, one of them was Christian!! He is sooo little. I wanted to say something but I would either sound like an ass, and he was clearly working. His garment bags probably had COUTURE items in them, or perhaps some AVANT GARDE fashions.
I was seriously so excited that I ran back to my office after my errand to tell my boss haha. This made my day. Yay!